Rising Up with Sonali is an all-women run Radio and Television show that brings progressive news coverage rooted in gender and racial justice to a wide audience. The radio program airs on Pacifica stations KPFA and KPFK, and several affiliate stations. The television show airs on Free Speech TV (Dish Network, DirecTV, Roku) every Thursday at 3 pm PST/6 pm EST.
CLICK HERE to make a tax-deductible donation to sustain this program.
Broadcasting from Los Angeles, California, Rising Up with Sonali originated at KPFK, Pacifica Radio and the radio version is available to Pacifica affiliate stations for free via Audioport.
Our theme music is an original composition by Grammy award winning band, Quetzal.
Watch a mini-documentary about our show:
---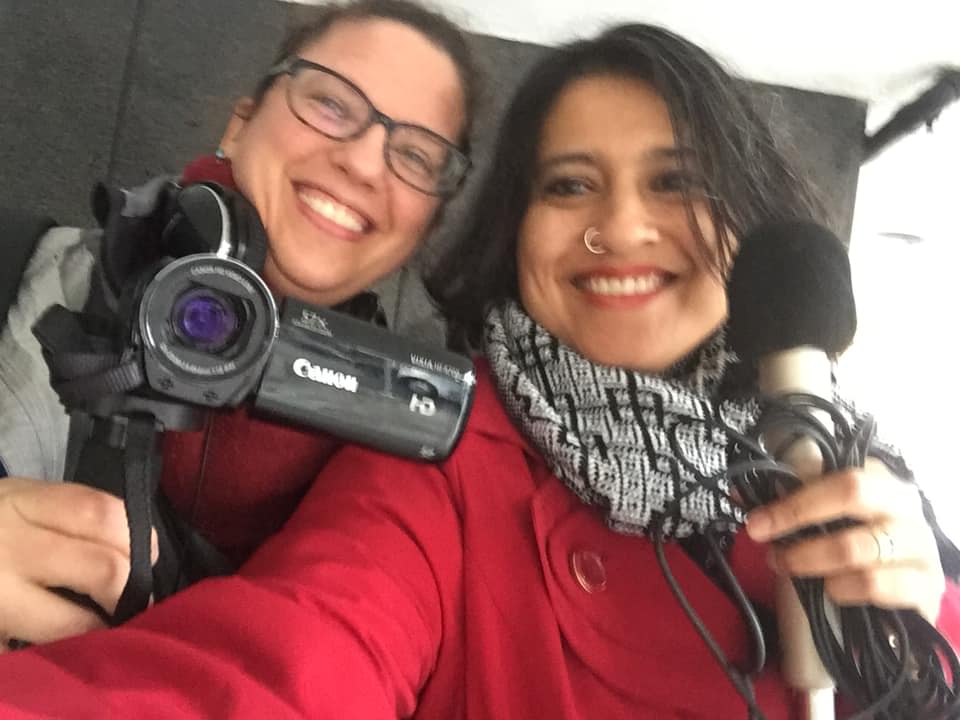 Sonali Kolhatkar, Founder, Host and Executive Producer of Rising Up with Sonali
Sonali Kolhatkar is the host and creator of Rising Up with Sonali, a program built on the foundation of her earlier show, Uprising, which became the longest running drive-time radio show on KPFK in Los Angeles hosted by a woman. Uprising also aired on KPFA in Berkeley and on Free Speech TV. She has won numerous awards including Best TV Anchor from the LA Press Club, and also been nominated as Best Radio Anchor 4 years in a row.
She is the authof of the forthcoming book, Rising Up: The Power of Narrative in Pursuing Racial Justice (Citylights, 2023) and is currently the Racial Justice editor at Yes! Magazine and a Writing Fellow with Independent Media Institute and she was previously a weekly columnist for Truthdig.com. She won First Place at the Los Angeles Press Club Annual Awards for Best National Commentary Political Online (2020) and Best Election Commentary (2016).
She is the author of Bleeding Afghanistan: Washington, Warlords, and the Propaganda of Silence, and the co-Director of the non-profit group, Afghan Women's Mission. She has a Masters in Astronomy from the University of Hawaii, and two undergraduate degrees in Physics and Astronomy from the University of Texas at Austin. Watch her 2014 Tedx talk, My journey from astrophysicist to radio host.
Originally from India and born and raised in the United Arab Emirates, she is also an artist, musician, baker and cook and lives with her husband and two children in Pasadena, California. Visit her personal website, www.sonalikolhatkar.com.
---
Anna Buss, Senior Producer and Technical Director of Rising Up with Sonali.
Anna Buss worked as Assistant Producer for Uprising at KPFK for 2 years. She has a print, online and television backgrounds. She earned a B.A. in Print Journalism from California State University Fullerton and an M.A. in Broadcast Journalism from the University of Southern California.
She then worked for KCBS/KCAL television as a production assistant/video coordinator for a little more than 3 years. Her experience also encompasses work as a web content editor for a local news organization, as well as a reporter for a national trade publication and magazines.
Skills include live television production, radio production, visual (video/photo) and audio editing, print and online design/management/production . She is fluent in Portuguese and Spanish and is proficient in French.  
Some of her hobbies include playing the guitar, traveling, cooking, hiking/camping and yoga. Anna is originally from Brazil and lives in Pasadena, California. Visit her personal website at www.AnnaCBuss.com.
---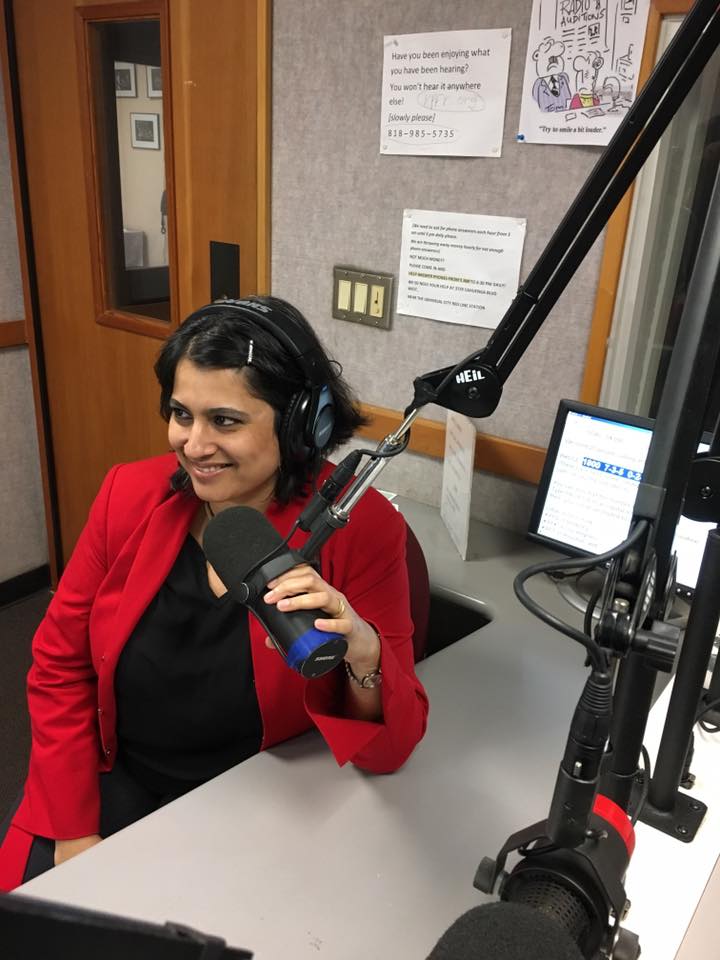 ---
Acknowledgements
Special thanks to our technical support lead James Ingalls for website support.
Thanks to Robert Jensen and Patrick Youngblood at the Third Coast Activist Resource Center whose generous grant enabled our transition from radio to television.
We are grateful to Quetzal Flores and Martha Gonzalez of the Grammy-award winning band Quetzal for composing and creating our unique theme song.
We are also  grateful for the assistance and support of Tony Arratia and Keycode Media, and Brett Collins and BC Live Productions for production support, as well as Tagori Mazzoni for help with animations, and Free Speech TV for supporting our television program.
And a huge thank you to our loyal viewers and listeners from all over the country who encouraged us to not let external obstacles stand in the way of creating and disseminating good journalism!