Author Clarence Lusane in Conversation with Sonali Kolhatkar
Please join Sonali Kolhatkar in celebrating the release of Howard University professor Dr. Clarence Lusane's newest book Twenty Dollars and Change, out now from City Lights Books. Clarence and Sonali are partnering with 44th and 3rd Bookseller in Atlanta for a virtual event on Thursday, January 26, 2023 at 7:00 pm ET/4:00 pm PT to mark the release of this important work.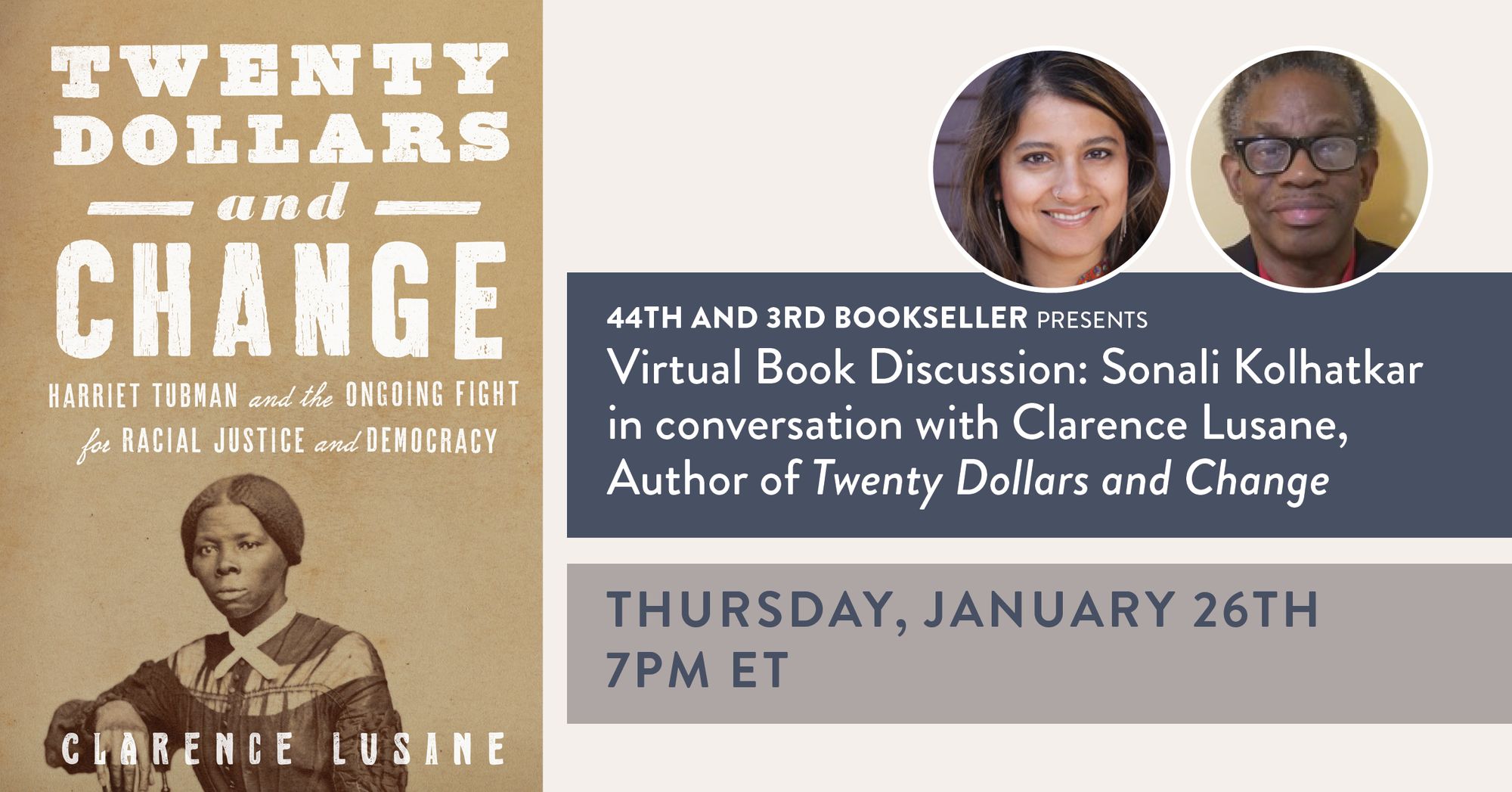 Click here to register for the event.