Rising Up With Sonali is proud to feature an incredibly diverse roster of correspondents who are our go-to guest experts on a variety of progressive issues.
Stephanie Abraham, Pop Culture Correspondent and Film Critic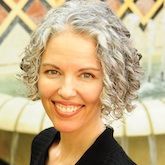 Stephanie Abraham is a writer, media critic and the marketing and communications specialist at Cal Poly Pomona. Her writings have appeared in numerous publications, such as Al Jazeera, Ms. Magazine and the Arab American journal Mizna. She was part of the editorial collective who founded the feminist magazine Make/shift and the founding editor of the feminist magazine LOUDmouth.
Follow her on Twitter @AbrahamSteph and visit her website at www.stephanieabraham.com.
---
Jody Armour, Race and Criminal Justice Correspondent
Jody Armour is the Roy P. Crocker Professor of Law at the University of Southern California. His expertise ranges from personal injury claims to claims about the relationship between racial justice, criminal justice, and the rule of law. He is a Soros Justice Senior Fellow of The Open Society Institute's Center on Crime, Communities and Culture. His book Negrophobia and Reasonable Racism: The Hidden Costs of Being Black in America (New York University Press) addresses three core concerns of the Black Lives Matter movement—namely, racial profiling police brutality, and mass incarceration.
Visit Jody Armour's website at niggatheory.blogspot.com and follow Jody Armour on Twitter at @NiggaTheory.
---
Huwaida Arraf, Palestine and Refugees Correspondent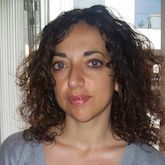 Huwaida Arraf is a Palestinian American human rights activist, lawyer and co-founder of the International Solidarity Movement. She is also the former Chair of the Free Gaza Movement. She has spent years combating the Israeli occupation of Palestine through her organizing efforts.
Follow her on Twitter @huwaidaarraf.
---
Shahid Buttar, Privacy Rights and National Security Correspondent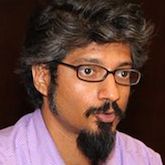 Shahid Buttar is a civil rights lawyer, singer, songwriter, poet, rapper, DJ, electronic music producer, dancer, grassroots organizer, independent columnist, and non-profit leader based in Washington, DC. He was the Executive Director of the Bill of Rights Defense Committee for many years, and is currently the Director of Grassroots Advocacy at the Electronic Frontier Foundation.
Follow him on Twitter @Sheeyahshee and visit his website at www.shahidbuttar.com
---
Rosa Clemente, Black Lives Matter and Elections Correspondent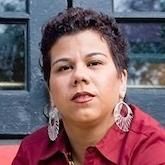 Rosa Clemente is a doctoral student in the W.E.B. Dubois department of UMASS-Amherst. Throughout her scholarly career, Rosa has been a constant on the ground presence through the many political struggles facing Black and Latinx people in the 21st century. Rosa is the president and founder of Know Thy Self Productions and the the co-founder and coordinator of the first ever National Hip-Hop Political Convention. She ran for Green Party Vice President in the 2008 U.S. election. Along with Congresswoman Cynthia McKinney, the pair became the first women of color ticket in American History.
Follow her on Twitter @rosaclemente and visit her website at www.rosaclemente.net
---
Juan Escalante, Immigration Correspondent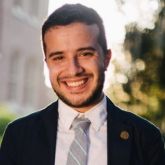 Juan Escalante is the Digital Campaigns Manager for America's Voice and America's Voice Education Fund. Born and raised in Venezuela, Juan arrived in the United States in the year 2000, and became undocumented after his family's attorney failed to provide proper counsel. For the past ten years, Juan has advocated for pro-migrant policies at the state and national level – most notably the federal DREAM Act. Juan is a beneficiary of President Barack Obama's 2012 Deferred Action for Childhood Arrivals program and recently obtained a Masters Degree from Florida State University.
Follow him on Twitter @JuanSaaa.
---
Meleiza Figueroa, Latin America, Environment, and Economy Correspondent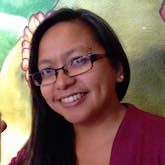 Meleiza Figueroa is a Ph.D. candidate in geography at the University of California at Berkeley and a producer at KPFK 90.7 FM in Los Angeles. She was head researcher on the 2005 film "Wal-Mart: The High Cost of Low Price" and has been a longtime social justice activist and organizer in Los Angeles and the Bay AreaHer research interests include urban agriculture, agroecology & agroforestry, political ecology, capitalist social relations & crises, peasant studies, food politics in marginalized communities, migration, rural-urban interconnections, informal settlements, land struggles, dynamics of urbanization in the Global South, Amazônia, North & Northeast Brazil, Latin American studies, Black Atlantic & diaspora studies, production of space.
---
Arun Gupta, News Correspondent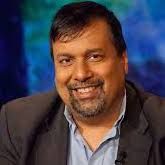 Arun Gupta is an investigative journalist who has written for dozens of publications including the Washington Post, the Guardian, The Nation, and Salon. He writes regularly at teleSUR English. He was a founding editor of the Occupy Wall Street Journal.
Follow him on Twitter @ArunIndy and visit his website at www.arunkgupta.com.
---
Nic Cha Kim, Field Correspondent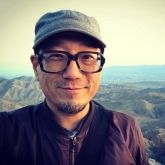 Nic Cha Kim is an award-winning television reporter, documentary filmmaker, playwright and cultural activist. Winner of 3 Golden Mikes from the Radio and Television News Association for Best Entertainment Reporting, Best Medical and Science Reporting, and Best TV News Public Affairs and the National Arts and Entertainment Journalism Award from the Los Angeles Press Club.
Executive Director of Niche.LA Video Art, Nic directs and produces documentaries for public television and curates digital and video art shows. Editor of Niche.LA Video Art featured in the Tumblr Art Spotlight.  He currently works as a reporter for KCET's award-winning weekly news series, SoCal Connected and documentary filmmaker for KCET's transmedia series Artbound.
Follow him on Twitter @NicChaKim and visit his website at www.nicchakim.com.
---
Chenjerai Kumanyika, News Correspondent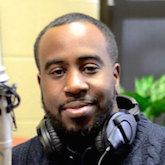 Dr. Chenjerai Kumanyika is a scholar, activist, and artist who holds a creativity professorship in Clemson University's department of Communication Studies. He is a board member for several youth mentoring programs including Streetpoetsinc. He wrote an article called Vocal Color in Public Radio produced for Transom.org that was featured on NPR, Washington post and Buzzfeed. Chenjerai's livestream journalism at Black Lives Matter protests during 2014-15 has been viewed by tens of thousands of viewers. He is also a founding member of the hip-hop group Spooks.
Follow him on Twitter @catchatweetdown and visit his website at www.chenjerai.net.
---
Kevin Kumashiro, Education Correspondent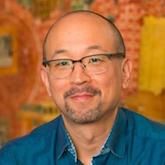 Kevin K. Kumashiro, Ph.D., is currently the dean of the School of Education at the University of San Francisco. (View the Chronicle of Higher Education's profile here.) He is a leading expert on educational policy, school reform, teacher preparation, and educational equity and social justice, with a wide-ranging list of accomplishments nationally and internationally as a scholar, educator, leader, and advocate. He has taught in schools and colleges across the United States and abroad, and has served as a consultant for school districts, organizations, and state and federal agencies. He is the author of several books including, "Bad Teacher!: How Blaming Teachers Distorts the Bigger Picture."
Follow him on Twitter @kevinkumashiro.
---
Rahul Mahajan, US Foreign Policy and Empire Correspondent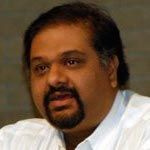 Rahul Mahajan is a PhD student in sociology at the University of Wisconsin and a news analyst. He also has a PhD in Physics. He is the author of two books on the Iraq war: Full Spectrum Dominance: U.S. Power in Iraq and Beyond and The New Crusade: America's War on Terrorism. For years he filed a regular commentary on US foreign policy called Empire Notes.
Visit his website at www.empirenotes.org.
---
Courtney Morris, News Correspondent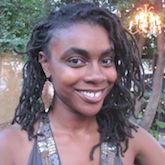 Courtney Desiree Morris is an assistant professor of African American and Women's studies at Pennyslvania State University and studies Black women's social movements in Latin America and the Caribbean. She received her PhD in Anthropology at the University of Texas at Austin. Her research focuses on Afro-Nicaraguan women's political activism since the Sandinista Revolution and she is currently completing a book on this research. She is a recipient of the Ford Foundation Pre-Doctoral Diversity Fellowship and a Fulbright.
Follow her on Twitter @creolemaroon.
---
Paul Song, Healthcare Correspondent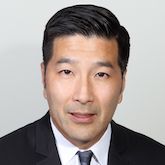 Dr. Paul Song is a radiation oncologist and a member of the faculty at the Samuel Oschin Cancer Center at Cedars Sinai Medical Center. He is also a visiting fellow with the California Department of Insurance on healthcare policy and on the board of Physicians for a National Health Program, and People for the American Way and he is the Executive Chairman of the Courage Campaign.
---