Get a Mask Handmade by Sonali and Support Our Safer-at-Home Pledge Drive
KPFK is in a very serious financial situation. The pandemic has impacted us deeply and we are several hundreds of thousands of dollars short of our goal. One of the ways in which I'm helping out is to offer to listeners and viewers like you, one of my very own handmade masks as a thank you gift for your pledge of only $60 to KPFK.
I've been sewing protective masks since March as part of the nationwide underground movement to provide masks for essential workers. I'm now making them for KPFK so you can get one.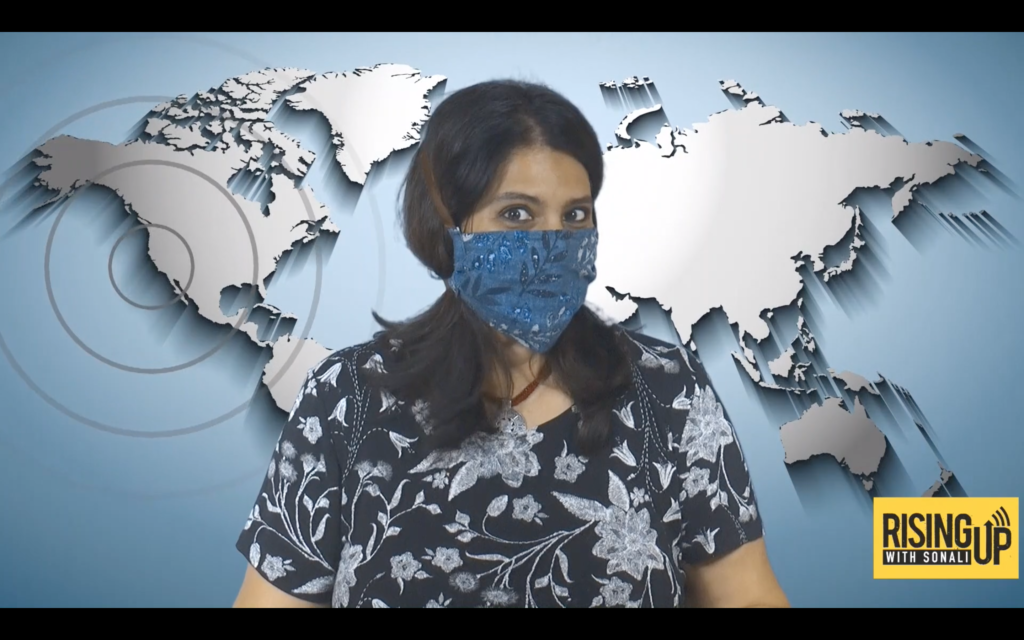 These are limited but they are going VERY fast. I have not seen this type of response to a thank you gift in years. I'm sewing up a storm so get yours now!
Visit www.kpfk.org and donate by picking the $60 Rising Up With Sonali cotton mask from the drop down menu. Available while supplies last. All proceeds benefit KPFK Pacifica Radio.